Custom Creative Experiences and Personalized Hand Painted Products
Design Your Creative Event
Original Genes specializes in one of a kind creative events. We offer paint classes, paint parties, and live on-site customizations. Book us for your next corporate event, team building event, bachelorette party, birthday party, wedding and more!
Book Now
Design Your Custom Product
Jackets, shorts, sweat suits, shoes - you name it, we've got it. Start designing your one of a kind piece that best reflects YOU.
start customizing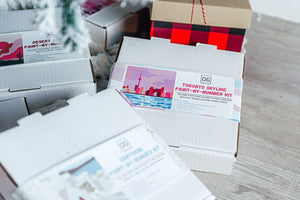 Paint Kits
Paint at home with our Canvas Paint Kits, Tote Bag Kits or Paint by Numbers Kits.
OG will provide inspiration boards & step by step painting instructions with every Paint Kit purchase.
Shop Now